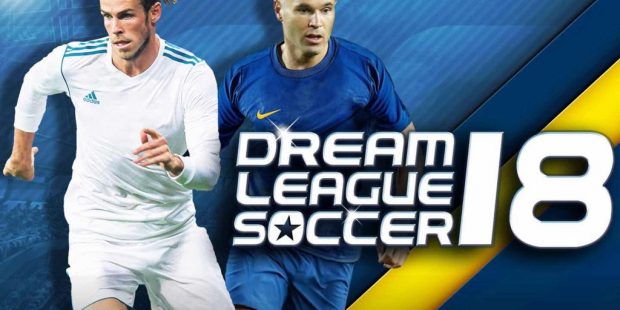 Football or soccer is one of the most popular sports on the planet with half of the world's population that consider themselves to be passionate football fans and who enjoy Premier League betting or watching World Cups. With hundreds of leagues and thousands of teams, the fact that there are tons of football apps comes as no surprise at all. However, mobile games related to sports have always been a bit disappointing. There are a couple of good ones, though, that will be described in this article.
PES 2018 Pro Evolution Soccer
Maybe it's true that FIFA has been producing top-notch games for PCs and gaming consoles over the last decade or so, but PES is unrivaled when it comes to mobile games. PES developers have come up with a package of supreme mobile graphics combined with outstanding performance.
The game doesn't affect your resources much as it's exceptionally optimized. When you play PES, you can have the complete football game feel at every corner of the pitch. Also, there is an online multiplayer feature, which means you can compete with your friends or contest other players on a global level.
Dream League Soccer 2018
In Dream League Soccer, you can control your players both before and during the game. The team you are managing is called Dream FC, and the gameplay is similar to FIFA, except there are no player transfers or signing contracts.
You will start the game with a certain amount of coins which you can use to sign a player from the transfer market. Player's worth is based on his skill level, and you can collect additional coins by winning games or watching ads. Furthermore, you can log in from various devices and continue your storyline as the game saves your progress on cloud storage.
FIFA Soccer
Compiling a list of best football games would be unimaginable without FIFA's port for the mobile platform. EA Sports have again shown why they are best-in-the-business, as FIFA soccer is one of the most intense games with superb graphics and cool mechanics. FIFA soccer features single-player campaign mode, online PvP, and has licensed players from more than 500 teams.
The game mechanics are great and it probably has more content than any other game in the genre. FIFA Soccer features multiplayer leagues, which means you can join forces with your friends and other players around the globe.
Score Hero
Score Hero is a widely popular game created by First Touch Studios. The game offers multi-layered storyline where you have to complete various challenges on different levels. The game begins from the young star's perspective, and your goal is to make a name for yourself. You will do that by overcoming difficulties throughout more than 580 levels.
The game has a decent mechanics with eye-candy 3D gesture-based graphics. It has a multiplayer mode, Google Play Cloud Save, and it still has been a freemium game.