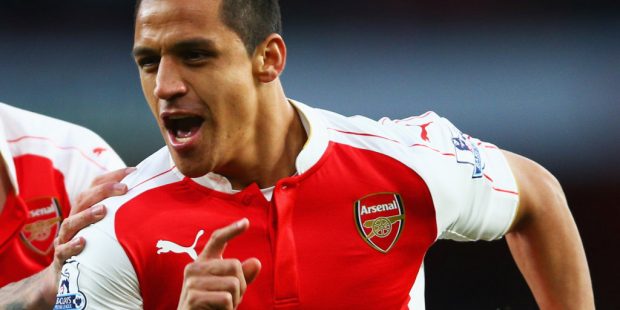 Soccer is currently one of the most popular sports on the planet, so it comes as no surprise that the most famous soccer players are treated as actual celebrities. With television, commercials, and social media, soccer players can rise to the level of international superstars. Some of them post on Facebook, some tweet and make funny snaps, while others are always there to post a photo on their Instagram profile. However, which of them are most active on social media and regularly post fun and interesting content?
Neymar Junior
Neymar posts about everything, all the time.
Whether he's having a blast at a party, chilling with his friends or enjoying his vacation, there's always time for a selfie or two.
His lifestyle is extravagant, and he doesn't mind sharing it on social media one bit.
David Luiz
David Luiz is one of the quirkiest and funniest soccer superstars on social media. He regularly manages to convince a group of friends or his family members to partake into making odd faces and pose for the camera.
Alexis Sanchez
If you love Arsenal and if you love dogs, you will love Alexi Sanchez's Instagram posts. Most of his photos feature his two dogs, Humber and Atom, and if they are not in the pic, he sure will find a way to include them somehow. For example, did you know that he has a pair of boots with their names stitched in?
Mario Balotelli
Balotelli is controversial both on and off the field, which is an excellent recipe for unique social media posts. He has a peculiar sense of humor that all his fans enjoy and takes pleasure in dabbling into memes, pic filters, and posts that include either him or his team.
Cristiano Ronaldo
A good portion of CR7's posts includes photos of him winning awards because, well, he wins a lot of awards. In addition to that, he doesn't miss on an opportunity to show off his Nike merchandise. When he's not too busy with his professional life, you can often find photos of him with his son and his pet cat.
Paul Pogba
Pogba is one of the most expensive players in the world, and he's loving it. He regularly shares bits of his life, earning the title of the king of social media. Whether he's promoting a brand or is only in the mood for sharing his dance moves, Pogba makes sure to entertain his followers.
Conclusion
Social media allows us to get in touch with anyone anywhere in the world, and famous soccer players sure enjoy showing their appreciation to their loyal followers by staying connected with them even if they are off the field. These are only some of the names that we recommend, but who is your favorite?